Agency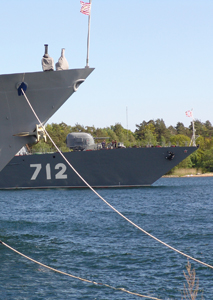 One sea, one agent...
We are one of few Ship Agencies with local office and can therefore provide all requested service on the spot. We are entrusted with all types of vessels e.g. coasters, liners, oil and gas tankers, cruise liners, Navy vessels and thanks to our ongoing excellent relationship with the local authorities, stevedoring company and Shippers/Receivers we can offer a quick despatch of your vessel.

We give you a sense of security by nominating Gillis Shipping as your agent in the knowledge that:
Your funds are accounted separately.
Our company has the highest creditworthiness at UC AB – Sweden's largest and leading business and credit information agency.
We are insured by ITIC - International Transport Intermediaries Club Ltd.
We are members of the Swedish Shipbrokers Association.
We work in accordance with FONASBA Standard Port Agency Conditions.
We also offer our professional services through our network of reliable agencies to virtually all ports within the Baltic Sea!